We are trying to introduce a flag for the Byzanthium Empire. We are not sure which dimension we need for that flag and we even don't know which symbol/letters the flag should wear.
The place for the flag is not clearly fixed, we have to find a suitable place for the flag.
The main color (background) of the flag will be red. Letters will be colored in white, yellow or orange.
1. Example (SPQR)

Height = 26; Width = 7
Height = 7; Width = 20
Height = 15; Width = 28
2. Example (Chi & Rho)
Height = 15; Width = 23
3. Example (Spread Eagle)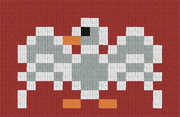 "... iI know it looks more like a duck, but it's really cute XD"
Height = 12; Width = 20
4. Example (Legion Helmet)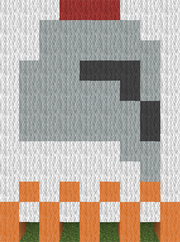 Height = 9; Width = 12